​Cardinal Dougherty 913/About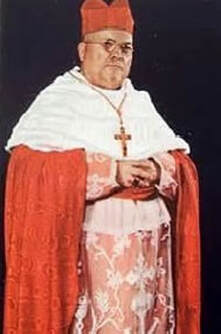 ​
Cardinal Dougherty Assembly
913 was formed in 1920. Sir Knights of the Patriotic Degree deem it an honor and a privilege to carry our Triad Emblem which features the Dove, the Cross and the Globe. Our Honored Order cherishes as its patron, Christopher Columbus.
Spiritually, the sacred symbols fashioned on our sword and lapel pin, typify the union of the Three
Divine
Persons in one Godhead the Most Holy Trinity.
The Globe, God the Father Creator of the Universe.
The Cross, God the Son, Savior of the Universe
The Dove, God the Holy Spirit, Sanctifier of the Universe.

​Detailed History
​
​